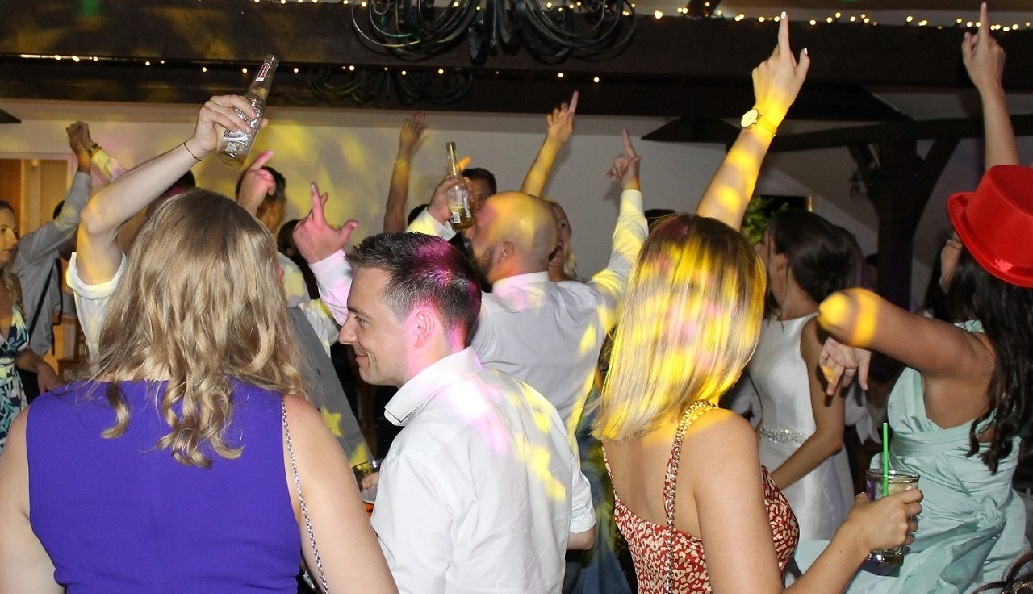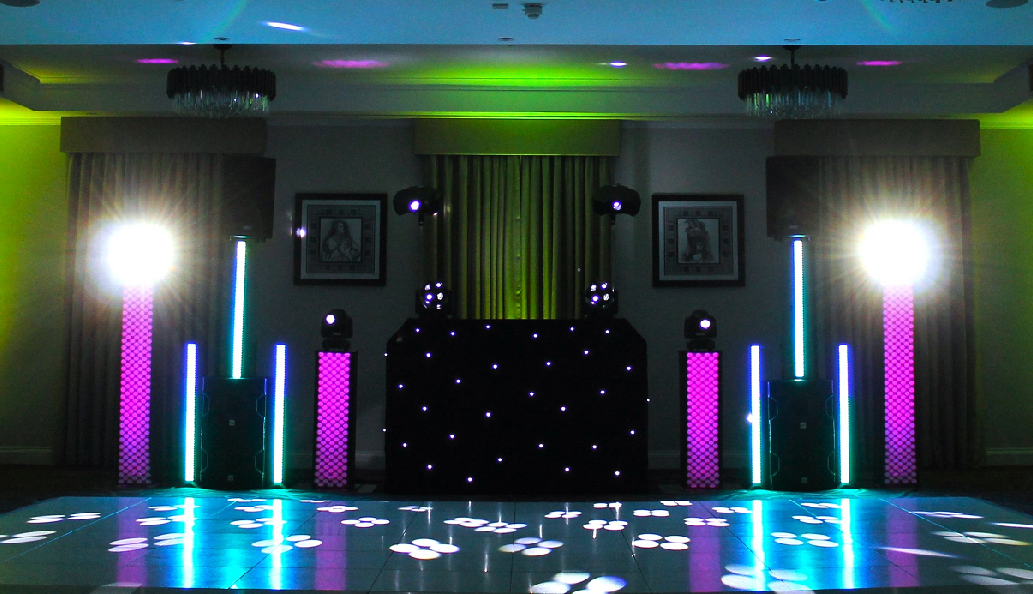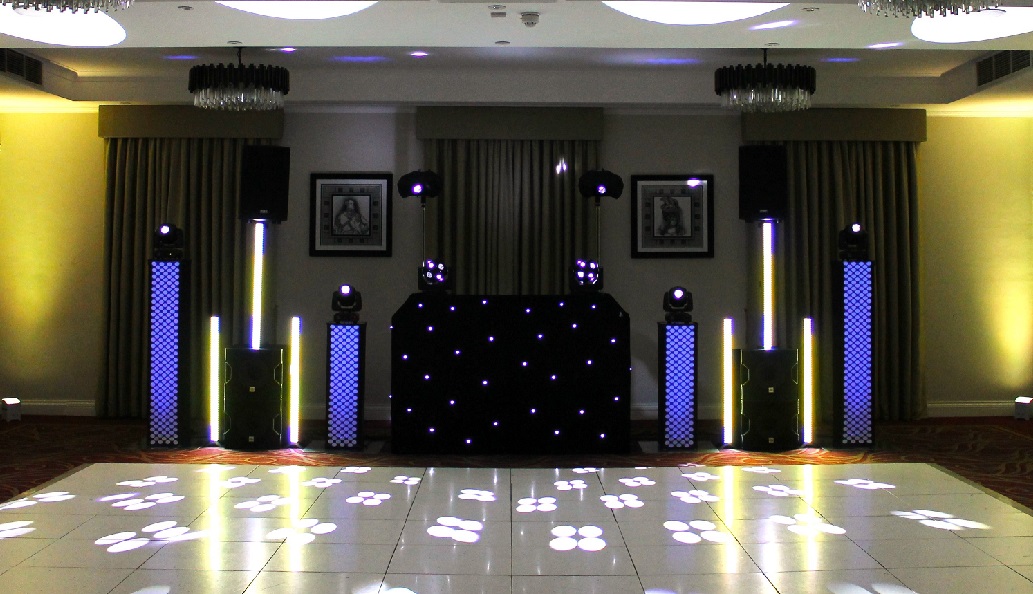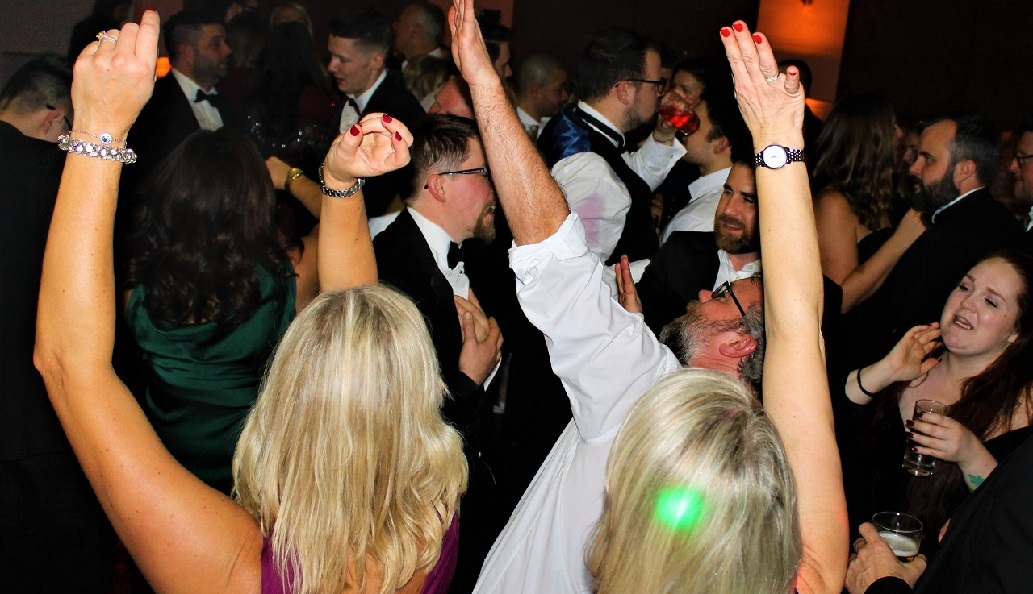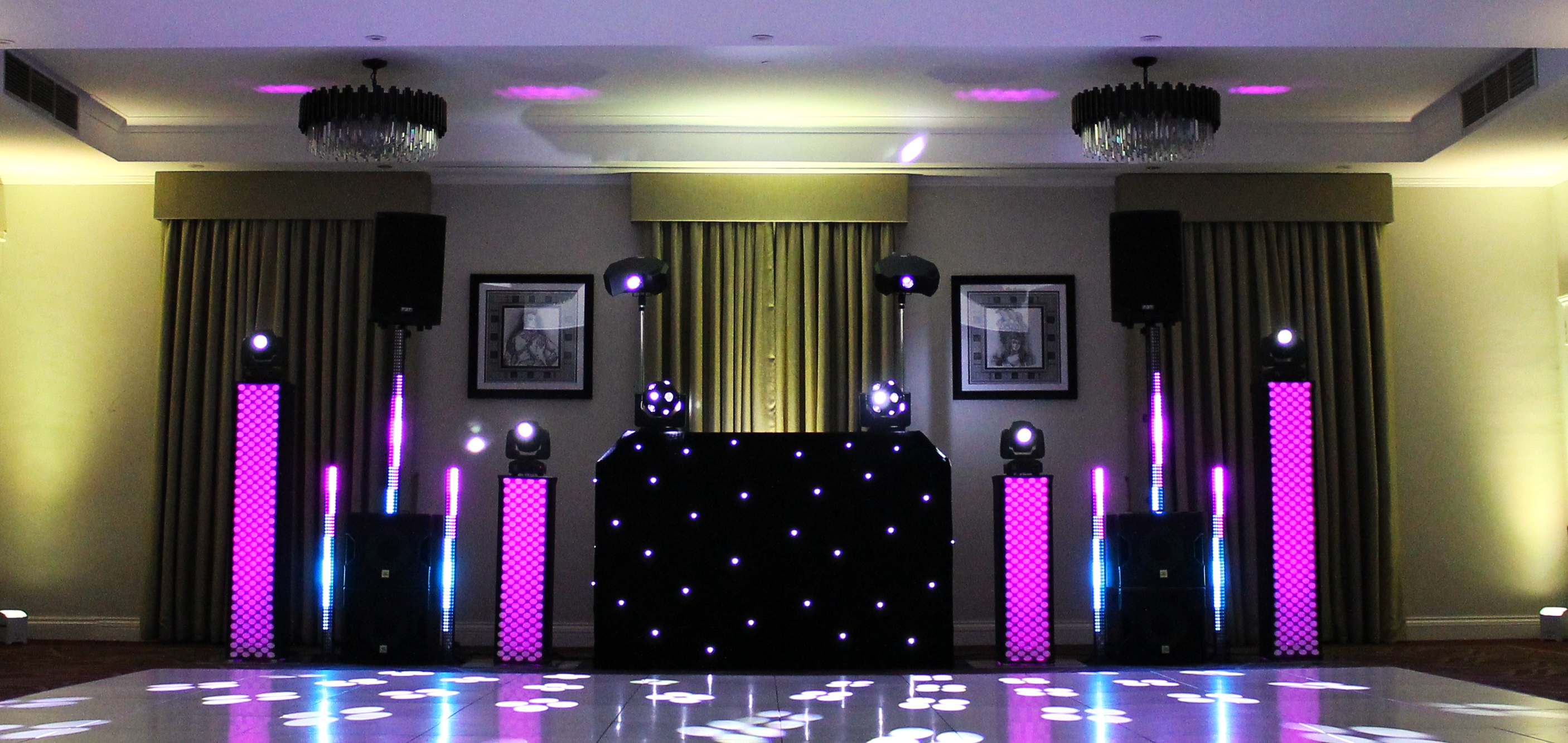 A 'full-range' set-up with emphasis on amazing styling and a spectacular lighting show, giving you the maximum effect from both sound and lighting. It is an ultimate experience for those truly looking to have something to 'Wow' their guests!

• 3K Stereo powered loud speakers and subwoofers system

• Professional black-star cloth DJ booth

• Controlled custom lighting system (6 units)

• 2x additional lighting units over-head to give full coverage of the room

• 6x Up-lit vertical columns (Plinths)

• 6x vertical tri-colour battens

• 8x LED up-lighting units set to a colour of your choice around the room

• Haze machine (subject to terms of venue)

• Wireless microphone kit.

• Essential announcements for the event

• Your music preferences and your 'Don't you dare' list

• Professional DJ/host for the duration of your booking

• Professional Pioneer DJ system with a database of 80,000+ songs available

• Delivery, set-up and removal inclusive (not part of performance time booked)

*Please note that a minimum of 90 minutes is required for setting up.